The stuff you need to know about how the GCSE Geography course is put together
The GCSE is made up of two Teaching Units and a Controlled Assessment unit (the equivalent to coursework on the previous spec, but with some notable differences).
The Teaching Units together make up 75% of the marks for the GCSE (37.5% each) with the remaining 25% of the marks being awarded for the Controlled Assessment.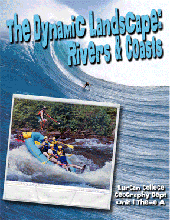 Revision Sheets
Click to download revision sheets for your exam topics:
A. Dynamic earth - rivers and coasts
B. Our changing weather and climate

Download the Y12 Winter Exam Model Answers 2016.
Download the Y12 Mark Scheme
Download the Y11 Winter Exam Model Answers 2016
Download the Y11 Summer Exam Model Answers 2016. When clicking on this link, sign in using your c2k account details as follows:
c2k email using this 'en' format: aperson123@c2ken.net
c2k password
If you sign in using this account, you will not need to request permission to access the file!
Use these to help you complete your corrections (in a different colour pen to the one you used in the exam and beside your answers in the exam paper itself). Do NOT copy these out word for word. Rather, use them to write corrections in YOUR OWN WORDS.
Fieldwork & Controlled Assessment

Click here to get access to the dedicated CAT page.
Geography is about the real world, so it's an important part of studying the subject that we get out of the classroom and into the world around us. For GCSE, we do a river's study of the Colin River in SW Belfast in the summer term of Y11, where we will follow along the river's course examining how the river changes.
To measure the river, you will, of course, have to don your wellies and get right into the river!

Check out this video of our 2010 field trip...
At Lurgan College, we study the CCEA Geography Specification. You can find out more about this at this link. Click on Revised GCSE and you'll be able to access a variety of resources including the Specification itself and other support materials including Sample Assessment Questions.